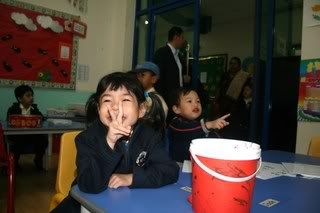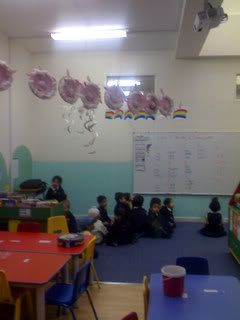 6th January 2008
2nd day accompany Amily to school...as usual school bus arrived at 6.30am and reached school around 7.30 a.m. Today Amily fall asleep in the school bus pity her...long journey to school. Hopefully when we move to our new apt at Al-Barsha soon a little bit near for her to school.
Today tapau Amily's Bihun Goreng + tomato sos + apple juice. During break time I managed to see her (curi2 tgk dari jauh) after that I saw teacher send her to toilet. I went to one of the nanny said that my daugther just new here...so asking her favour to take care of my daugther during toilet trained
Here is some photo taken this morning in the classroom.